How can I get rid of bad breath naturally?
Bad breath is embarrassing not just for the person who has been affected but also for the people around them.
Bad breath happens of various reasons.
Affected by oral nicotine
Rupture inside the mouth cavity
Damaged tooth root
Esophagitis because of irritation in your alimentary canal
Ulcer
Acid reflux
Digestive issue
Bloated stomach
Constipation problems
All the above are related to digestive issues.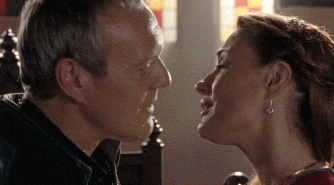 Besides the above issues people have constant respiratory problems.
1. By way of lungs congestion.
2. Mucus in the lungs.
3. Tuberculosis bacterial issue
4. People who are affected by sinusitis will be breathing carbon dioxide through mouth instead of nose.

Best way to treat bad breath is to address above health issues and cure it. It's better to cure the root cause.
 Of course, you can also directly address the bad breath issue to cure it naturally.
The ingredients required for this treatment are:
Cardamom
4 or 5 mint leaves
100% natural camphor also known as green camphor. Available in herbal shop or in Amazon.
Grind all the ingredients into a paste and make into a small ball size.
Keep chewing this paste in your mouth at least for 15 to 20 minutes and keep rolling the saliva to touch all parts of the mouth.Spit the saliva after that.

Then take 10ml of coconut oil, gargle it for 10 times and spit it.
When you start doing this procedure, your bad breath issue will get cured in 3 to 4 weeks time.